37th Annual Children's Miracle Network Hospitals Broadcast raises $1,372,191 for kids in Eastern NC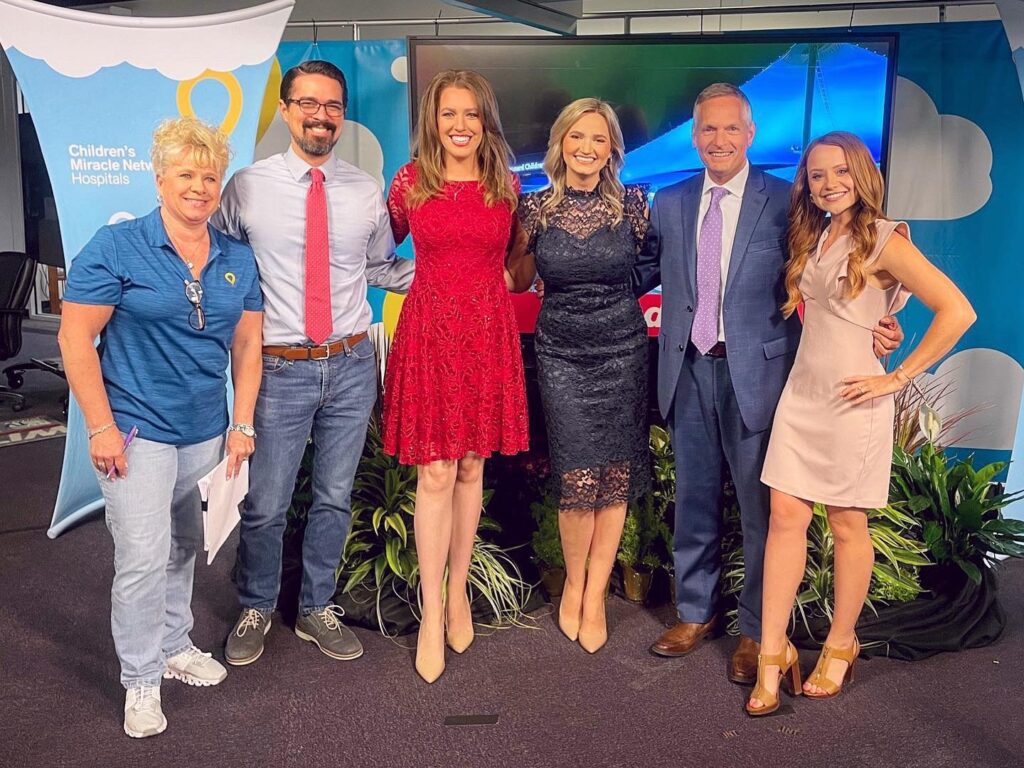 Miracle Children and their stories of remarkable courage during life-threatening illnesses and injuries helped make the 37th annual Celebration Broadcast a tremendous success.
For the second year in a row, the telethon was marked by a very special announcement. A friend of James and Connie Maynard Children's Hospital at ECU Health Medical Center offered to match, dollar for dollar every donation up to $100,000. This family, who wishes to remain anonymous, has a passion for children in eastern North Carolina and wants to ensure every child has the best chance possible to get better. They are so very grateful for all of the hard work, dedication and compassion that the team provides at Maynard Children's Hospital. They also recognize this past year has been incredibly difficult for everyone and hoped to provide an extra incentive for people to open their hearts and donate.
Thanks to Children's Miracle Network Hospitals' longtime television partner, WITN, which produces the fundraiser, this year's Miracle Children were able to share their heartwarming stories of complex illnesses and traumatic injuries and the quality medical care they received from Maynard Children's Hospital.
The theme of this year's Children's Miracle Network Hospitals campaign has been "Change Kids' Health, Change the Future" which shows how important donations are in helping shape a healthier tomorrow for patients served at Maynard Children's Hospital.
Major contributors to the yearly event, held June 4-5 to raise money for Children's Miracle Network Hospitals, featured contributions from long-time supporters from across eastern North Carolina including Speedway, Log a Load for Kids, and Walmart/Sam's Clubs.
"Caring individuals, community groups, businesses and others show how much they care about children by providing generous contributions to Children's Miracle Network Hospitals. In eastern North Carolina, this generosity enables the Maynard Children's Hospital, located in Greenville and serving 29 counties, to see beyond obvious treatment and save more lives," said Spence Cosby, chair, Vidant Health Foundation Board of Trustees. "The care and high-quality treatment received here will continue into the future through this year's amazing donors."
The Celebration Broadcast featured guests and sponsors who have contributed during the past year, as well as callers who pledged their support.
Earlier this year, the Music for Miracles Radiothon on Inner Banks Media Stations raised $109,921 during the 25th year of their special event, bringing their total raised to more than $3.7 million. The Inner Banks Media radio stations include: 107.9 WNCT; Talk 96.3 and 103.7; Groovin' Oldies 94.1; and 94.3 The Game.
The largest donor to this year's campaign came from a long-time corporate partner of Children's Miracle Network Hospitals, Speedway, which raised $292,011 in their seventh year of partnership with Maynard Children's Hospital.
The largest fundraising event for our local Children's Miracle Network program was hosted by long time CMN supporters, Log a Load for Kids. On May 6-7, Log a Load for Kids held their 25th annual sporting clays shoot and raised $200,000. These funds came from sponsorships, including title sponsors, Colony Tire, Southern Pines Timber and Pinnacle Trailer Sales, and had nearly 600 participants.
Other major donors and their gifts included Walmart/Sam's Clubs with $122,107; Panda Express with $65,948; the Parker Family/Bryson's Birdies for Kids with $52,941; Dance Arts Theater with $31,294; and Publix with $31,124.
Several other initiatives proved successful for this year's campaign, including Equipment Plus/East Carolina Tractor and Fleet with $17,780 and Extra Life with $13,293.
Other campaign contributors were RE/MAX with $12,675; Ace Hardware with $11,556; 264 Shoes and Apparel with $10,107; Barbour Hendrick Honda Greenville and The Electric Cooperatives of Eastern NC both with $10,000; Ollie's with $7,316; Phi Mu Chapter of ECU with $3,737; and Pepsi/Minges Bottling Group; Eastern Radiologists, Inc.; and Harris, Creech, Ward and Blackerby, P.A. each contributed $5,000.
Additional gifts were from, Miller and Friends Lemonade Stand with $4,156; American Builders with $3,200; Grady White Boats with $2,500; Central Heating and Air Conditioning with $2,000; Care-O-World Enrichment Learning Center with $1,802; brothers, Arun and Ajay Ajmera each with $1,100. Children's Healthcare Services, PA; MSL Health Care Partners, Inc ; Team Lighting; Ricci Law Firm; Stallings Plumbing, Heating and AC and Coldwell Bankers Coastal Rivers Realty each gave $1,000.
The local Children's Miracle Network Hospitals fundraising program is staffed and supported by the Vidant Health Foundation, the non-profit charitable corporation that serves as the custodian for all financial gifts and bequests to ECU Health. The Vidant Health Foundation oversees allocation of all donated funds.